The recently renovated 10 square metre single rooms consist of a bedroom with a single bed and an ensuite bathroom with shower. The rooms can accommodate up to 1 person.
Further info
Early Check-In Upon Request
Late Check-Out Upon Request
Please note:
Please note: 
The charm and character of our European buildings make variations within each category inevitable. Although all apartments in this category are similar in size and amenities, they may differ slightly in layout. Therefore, the room or apartment you see in the pictures might be slightly different from the one you get allocated.
Explore Pempelfort With Us
Located in Pempelfort, Düsseldorf's famed cosmopolitan district, Artol offers visitors immediate access to the art and culture for which the city is known. Cultural institutions line the riverfront, including the Ehrenhof complex, which includes the city's most important fine art centres, photography exhibitions, theaters, and concert halls. Nearby offerings like the Nordstraße provide bookshops, antiques, local restaurants and cozy cafes, while the romantic Rhine promenade and the Königsalle shopping street offer scenic evening strolls and world-class retail therapy. With the city's central station nearby and plentiful transit connections, the city's main landmarks are just a few stops away.
Tips in the neighbourhood
Where to eat
Blast-from-the-past meets cutting-edge cuisine in Dusseldorf's up-and-coming culinary scene. Known for its fusion of old and new, the city celebrates traditional German fare as often as it reimagines it, with exciting results*. With surprises around every corner, Dusseldorf is a dynamic, culinary hidden gem.
Shopping
Strut your stuff through Dusseldorf's countless shopping streets. In this shopper's paradise, visitors can find everything they need to stand out in a crowd, from the luxury brands of Königsallee to the hip and homemade designs of second-hand shops, boutiques and pop-up shops on Lorettostrasse, the city is renowned for its world-class shopping experience.
Parks
Looking to reconnect with nature? As one of Germany's greenest cities, parks and green spaces lie at the heart of the Dusseldorf identity, giving its visitors plenty of opportunity to stop and smell the flowers. Grab a famous Altbier and find a secluded pond to enjoy a sunny afternoon, or rent a bike and get lost on the city's countless winding paths*.
Museums
Inspiration and originality drive Dusseldorf's creative nature. Art museums and exhibitions line the waterside, cataloguing all things cultural. From the infamous fine art Museum Kunstpalast to the photographic visions at the NRW Forum, Dusseldorf is the perfect place to spark your creative fire.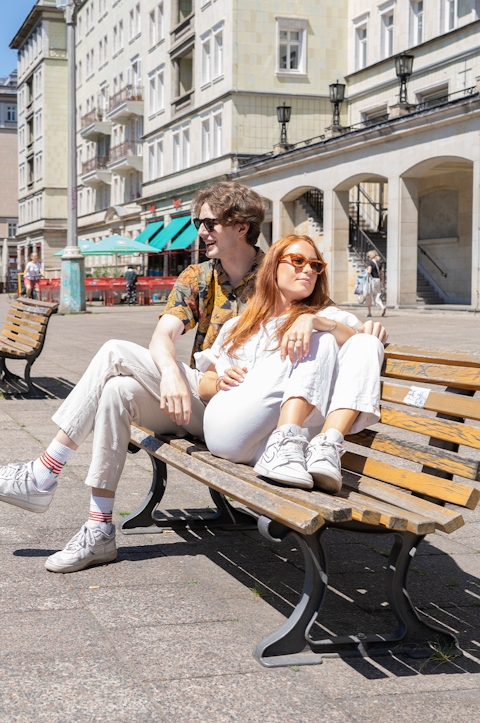 numa Means
Simplicity
Remember lobbies? Waiting in line? Losing your keycard? They're history. It's a digital world, and we're all about it.
Design
Each numa is unique. Unashamedly original, every stay is equipped to reflect your vibe, whether you need a slow morning, a great workday, a meal in or a place to prep for a night out.
Belonging
Like that friend of a friend that always knows where to go, we'll let you in on the local secrets so you'll never feel out of place.