Deluxe Studio at Blau
Düsseldorfer str. 22, 60329
Designed over 25 square metres, the deluxe studio accommodates up to 2 people. The functional spaces are fitted with a king-size bed, ensuite bathroom, and a fully equipped kitchenette. The room includes a comfortable workspace with a desk, perfect for working remotely.
Further info
Early Check-In Upon Request
Late Check-Out Upon Request
Please note:
Please note: 
The charm and character of our European buildings make variations within each category inevitable. Although all apartments in this category are similar in size and amenities, they may differ slightly in layout. Therefore, the room or apartment you see in the pictures might be slightly different from the one you get allocated.
HEAR IT FROM OUR GUESTS
Ashley P.
about 4 months ago
The Airbnb itself was great! However, the location was not the best. This isn't their fault but rather mine as I didn't search about the area enough.
via AirBnb
Thaïs L.
about 4 months ago
Smooth no-contact check-in and out. Clean and spacious with lots of free little perks. The side streets around the train station can be "lively" with some shady activity, but it's overall a good location with easy access to public transportation.
via AirBnb
Stephanie D.
about 5 months ago
Such a nice room, has everything you need communication with management so easy, i really enjoyed my stay and would stay again
via AirBnb
The Neighbourhood Bahnhofsviertel
In proximity to Main Station, Blau is your window into the vibrant city of Frankfurt. The area is famous for its diverse entertainment options, in particular, the famous bars peppered in the neighbourhood. It is also home to international cuisine and restaurants, catering to a multitude of tastes. Less than 12 min away, is the famous Main Riverbank, a green area on the banks of river Main, popular with tourists and locals alike.
Tips in the neighbourhood
Where to eat
Frankfurt is a fantastic city to experience anything from simple vegan food to luxury gourmet restaurants. It is also full of hip bars and clubs that attract a trendy crowd, securing its status as one of the most modern cities in Europe.
Shopping
Endless shopping opportunities awaits in Frankfurt. The city has the perfect retail therapy catered to individual likings. Head to Goetheplatz for luxury boutiques or Bruckenstrasse for eclectic shops and unique finds.
Parks
Parks are an integral part of the city's culture and often home to intriguing historical monuments, opportunities for outdoor activities, and quintessential German beer gardens.
Museums
Frankfurt hosts some world class museums. Savour the local art scene and explore the museum culture of this wonderful city.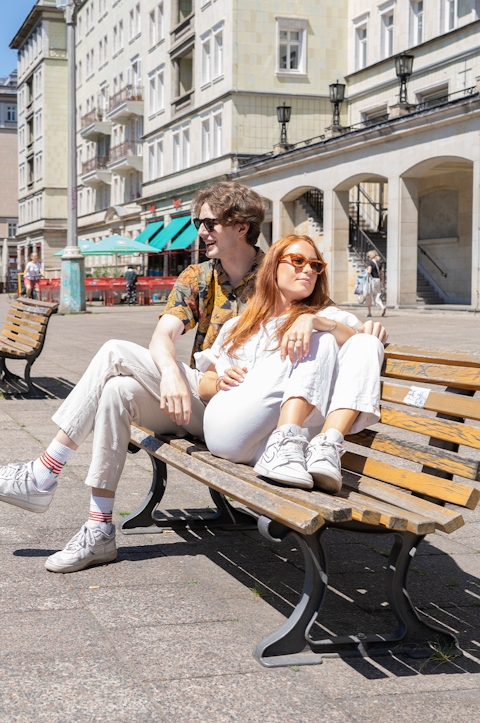 numa Means
Simplicity
Remember lobbies? Waiting in line? Losing your keycard? They're history. It's a digital world, and we're all about it.
Design
Each numa is unique. Unashamedly original, every stay is equipped to reflect your vibe, whether you need a slow morning, a great workday, a meal in or a place to prep for a night out.
Belonging
Like that friend of a friend that always knows where to go, we'll let you in on the local secrets so you'll never feel out of place.