Deluxe Double at Ivy
Hellbrunnerstraße 73, 5081
2 adults | 1 child
48 sq/m
1 Bedroom
1 Queen Bed
2 Sofa Beds
Enjoy a marvellous view of the sky and the Untersberg peak in this comfortable family suite. The room's soaring ceilings (up to 5m!) underlines the individuality of this Bohèmian-style suite, extending over 48 sqm. With space for two (2) adults, it's furnished with a double bed, two small single sofa beds, a flatscreen TV and a bathroom with a rain shower. This suite also comes with the feeling of happiness guests receive when looking at the sensational view--free of charge.
Room Amenities
High-speed WiFi

Smart TV

Tea and Coffee

Contactless Check-In

Hair Dryer

Professional Cleaning
Further info
Early Check-In Upon Request
Late Check-Out Upon Request
Please note:
The charm and character of our European buildings make variations within each category inevitable. Although all apartments in this category are similar in size and amenities, they may differ slightly in layout. Therefore, the room or apartment you see in the pictures might be slightly different from the one you get allocated.
HEAR IT FROM OUR GUESTS
What a hidden gem! Great location if you want to explore the surrounding areas of Salzburg, incredible bed and views. Very pleased with the value and ease of this adorable spot. If you can get room 206 you won't be disappointed ;)
via AirBnb
Alexis S.
about 8 days ago
We had a great time and the room was beautiful! It was a bit noisy by the road, but they provided sleeping ear plugs which I thought was really thoughtful.
via AirBnb
Amazing mountain view and very close to the bus stop to get into town
via AirBnb
Discover Anif with us
Ivy is located near the historic castle with abundant parks. The indescribably beautiful location also offers sweeping views of the wide fields and meadows near the mountain's base. At Ivy, you're 400 metres from Salzburg Zoo and walking distance from the Hellbrunn Palace, with the city centre easily accessible by car. Quiet and yet free as birds and surrounded by fragrant roses, the space includes wonderful, cosy gardens where guests can enjoy moments of quiet joy in nature.
To see map here, cookies are needed
Tips in the neighbourhood
Where to Eat
You're probably thinking of the tempting Mozartkugeln—a local sweet made of pistachio, marzipan and nougat, covered with dark chocolate—but Salzburg has many other culinary highlights to offer. Dreamy cafés along the Salzach, local and international restaurants with delicacies for every taste and traditional beer cellars serving the best Austrian dishes and brews fill this charming city.
Shopping
Salzburg's old town is the perfect combination of tradition and modernity. The famous Getreidegasse street is a paradise for fashion lovers and shopping addicts, Internationally renowned fashion chains, historic shops and family-run boutiques offer the perfect opportunity for some retail therapy.
Parks
Salzburg also offers the ideal balance between green spaces and urban landscapes. For some much needed quality time with nature, take a soothing stroll through the Mirabell Gardens and the Hellbrunn Palace. Let yourself be enchanted by the wonderful hedges and fountains of these architectural treasures in the heart of the city.
Museums
Salzburg's old town is full of history both outside and inside its buildings. You can discover the musical history of Salzburg in one of the exhibitions in Mozart's birthplace or at the composer's former house now turned into a museum dedicated to his life. For those looking for something more modern, the futuristic building of Hangar-7 in Maxglan houses the Flying Bulls aircraft fleet and a collection of Formula 1 race cars. Finally, if you're feeling the Christmas spirit all year round, don't miss the Salzburg Christmas Museum on Mozartplatz.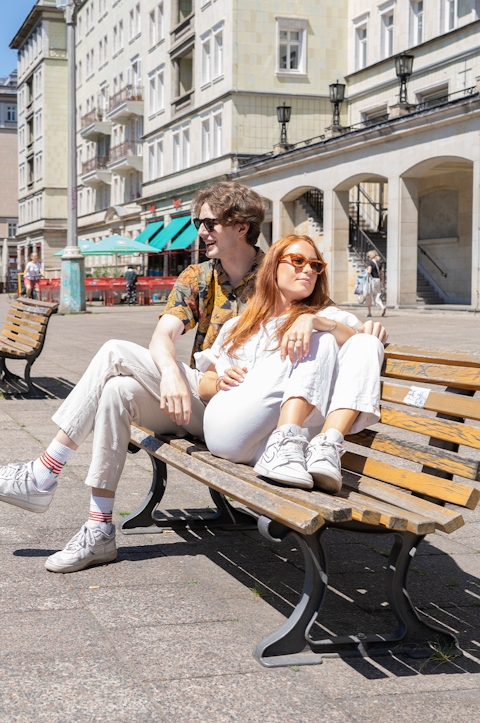 numa Means
Simplicity
Remember lobbies? Waiting in line? Losing your keycard? They're history. It's a digital world, and we're all about it.
Design
Each numa is unique. Unashamedly original, every stay is equipped to reflect your vibe, whether you need a slow morning, a great workday, a meal in or a place to prep for a night out.
Belonging
Like that friend of a friend that always knows where to go, we'll let you in on the local secrets so you'll never feel out of place.