Family Living at Kater
Warschauerstr. 46 & 47, 10243
Room Amenities
High speed WiFi

Work station

Smart TV

Coffee Machine

Microwave

Tea and Coffee
Further info
Early Check-In Upon Request
Late Check-Out Upon Request
Please note:
Please note: 
The charm and character of our European buildings make variations within each category inevitable. Although all apartments in this category are similar in size and amenities, they may differ slightly in layout. Therefore, the room or apartment you see in the pictures might be slightly different from the one you get allocated.
HEAR IT FROM OUR GUESTS
Nice and cozy apartment in a very central location ! Bonus points for a newly refurbished kitchen, loved having a microwave and a water cooker !
via AirBnb
Bosko D.
about 8 months ago
Cute and practical apartment on great location. It was perfect for our needs.
via AirBnb
Mehmet S.
about a year ago
A cute house. A professional service. It is a touristic location. In general, everything was fine.
via AirBnb
The Neighbourhood Friedrichshain
The neighbourhood is a canvas for creativity where public spaces are used by artists to express their work freely. With numerous historical monuments, galleries, and museums and with the highest density of venues in the city, the neighbourhood offers a wide variety of activities and places to discover the spirit of Berlin. To enhance your stay, our team will provide you with a carefully selected list of recommendations on restaurants, places to visit and activities to undertake during your stay.
Tips in the neighbourhood
Where to eat
Berlin is a fantastic city to experience anything from simple vegan food to luxury gourmet restaurants. It is also full of hip bars and clubs that attract a trendy crowd, further securing its status as one of the coolest cities in Europe.
Shopping
Edgy, cool, and creative, Berlin is one of Europe's best cities for independent designers and boutiques. It is also home to a host of vintage stores. For groceries, you can find plenty of eco-conscious food markets.
Parks
Parks are an integral part of the city's culture and often home to intriguing historical monuments, opportunities for outdoor activities, and quintessential German beer gardens.
Museum
Berlin is a monument of living history. The parts from East to West still show signs of the political, cultural, and physical divide that gives you an enchanting historical experience.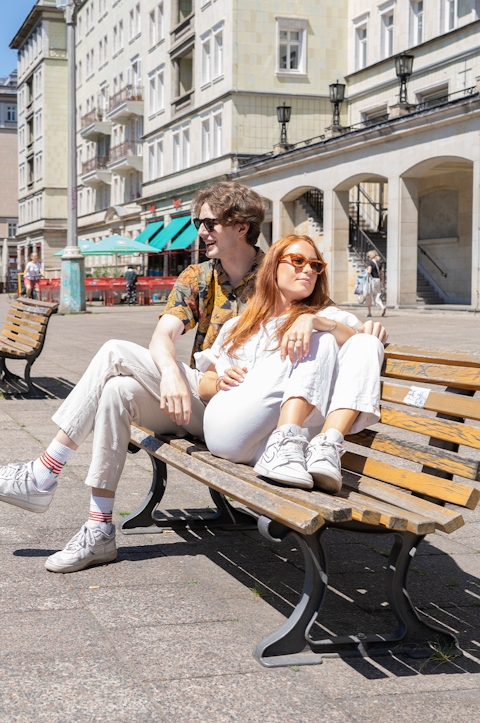 numa Means
Simplicity
Remember lobbies? Waiting in line? Losing your keycard? They're history. It's a digital world, and we're all about it.
Design
Each numa is unique. Unashamedly original, every stay is equipped to reflect your vibe, whether you need a slow morning, a great workday, a meal in or a place to prep for a night out.
Belonging
Like that friend of a friend that always knows where to go, we'll let you in on the local secrets so you'll never feel out of place.