This comfortable suite extends over 35 square metres and includes a double bed for couples or groups of up to two (2) people. The suite offers a bright bathroom with a rain shower and a hair dryer. You'll also find a small corner desk, armchairs and a small seating area for two in this charming suite. For guests longing for a homemade meal, the suite features a modern kitchenette with a stove.
Further info
Early Check-In Upon Request
Late Check-Out Upon Request
Please note:
Please note: 
The charm and character of our European buildings make variations within each category inevitable. Although all apartments in this category are similar in size and amenities, they may differ slightly in layout. Therefore, the room or apartment you see in the pictures might be slightly different from the one you get allocated.
Discover Prague With Us
Libusa is located in the Prague 2 district, so it's a perfect starting point for exploring the most popular corners of the city. Tourists and locals alike fill its aged streets, providing kinetic urban life and quiet, reflective moments in equal measure. Central and connected, many of Prague's most famous sights lie nearby. Vysehrad Castle isn't far, and from its garden guests have a wonderful view of Lake Vltava and the city. The famous Charles Bridge is also just 1.6 km from Libusa. You're not only close to the Old Town Square, but also only a few kilometres from Prague's main railway station, which makes taking transportation a breeze.
Tips in the neighbourhood
Where to eat
Though Czech beer often gets the spotlight, the food in Prague is also world-class. Anything but low-calorie, the meat-heavy Czech cuisine has a lot to offer no matter what meal you're eating, and you can't walk a block without finding a delicious restaurant or two.
Shopping
Prague is a paradise for shopping, a hidden gem of retail opportunities often too often overlooked on the world stage. Head to the renowned promenade Parizska for luxury boutiques or Mint Design Market for a most eclectic and indie experience. Prague's picturesque streets and alleys are rich with small shops selling traditional glass, porcelain goods, jewelry and antiques.
Parks
In the City of a Hundred Spires, parks play an integral role in Czech culture and play home to intriguing historical monuments and recreational activities. If you're looking to escape into the wonderful world of trees, flowers, meadows, lakes and fountains, you're in luck--there are over two hundred parks in Prague!
Museums
The Czech capital has no shortage of museums. Prague is home to a diverse array of cultural and artistic scenes. For art lovers, there's the National Gallery and the Pragovka Art District with its lively galleries. You also can't miss the classics, like the National Museum or the Jewish Museum.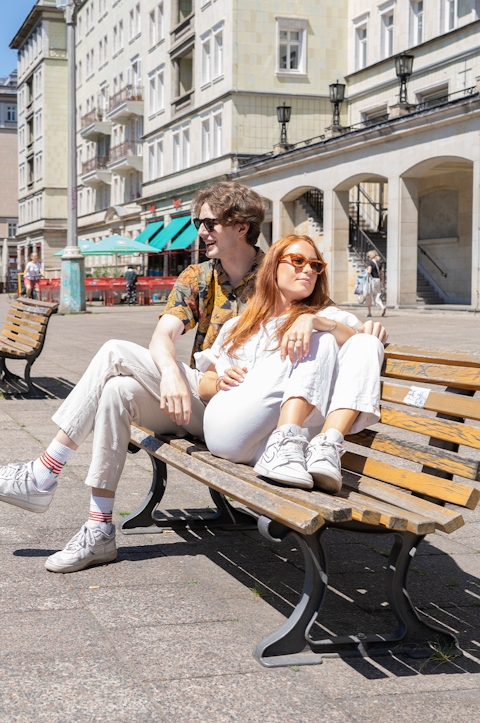 numa Means
Simplicity
Remember lobbies? Waiting in line? Losing your keycard? They're history. It's a digital world, and we're all about it.
Design
Each numa is unique. Unashamedly original, every stay is equipped to reflect your vibe, whether you need a slow morning, a great workday, a meal in or a place to prep for a night out.
Belonging
Like that friend of a friend that always knows where to go, we'll let you in on the local secrets so you'll never feel out of place.