The deluxe studio extends over 60 m² and includes one (1) bedroom with a double bed, a living/dining area with a double sofa bed, and a modern bathroom. The studio's ample space and simple design make it perfect for small families or groups of up to 4 people. Guest also have the chance to make wonderful meals in the fully equipped kitchen and enjoy them at the small dining table in the living room.
Room Amenities
City Centre

High speed WiFi

Balcony

Air Conditioning

Coffee Machine

Tea and Coffee
Further info
Early Check-In Upon Request
Late Check-Out Upon Request
Please note:
Please note: 
The charm and character of our European buildings make variations within each category inevitable. Although all apartments in this category are similar in size and amenities, they may differ slightly in layout. Therefore, the room or apartment you see in the pictures might be slightly different from the one you get allocated.
Discover Zona Buenos Aires with us
In Zona Buenos Aires, shopping is the name of the game. Just a few blocks away from Loreto lies the city's largest commercial street, Corso Buenos Aires, whose 350+ stores & boutiques offer a paradise for shoppers of all kinds. There's more to the area than just the latest fashions—countless cafes, restaurants and classic Italian trattorias ensure you'll never go hungry. If your artistic tastes transcend the wearable world of clothing, galleries like Casa Museo Boschi Di Stefano and theaters such as Teatro Elfo Puccini offer the cultural experiences that only Milan can provide, and the main train station is just a short walk away.
Tips in the neighbourhood
Where to Eat
Visiting Milan? Here's a quick tip: arrive hungry! Milan is a world-renowned culinary destination, famed for its classic Italian cuisine as much as its spectacular international offerings. Around every corner you'll find cozy trattorias, cafes, pizzerias and more, providing visitors and locals alike with delectable selections from across the country. With Tuscan appetizers, Sicilian dishes and local Milanese favorites on the menu, the hard part isn't finding something to eat—the hard part is choosing!
Shopping
Known across the globe for its elegant and decisive role in the world's fashion scene, Milan isn't just the place for designers to reveal their latest triumphs—it's also an incredible shopping destination. From the latest styles and accessories to luxury goods and handmade treasures, Milan offers it all. If you're looking to spend a little money and find something extraordinary, you can't miss the stores & boutiques of Corso Buenos Aires, the city's most beloved shopping street. We hope you left space in your suitcase—the street boasts over 350 shops!
Parks
Even in a city of inspiration and elegance, it's good to sit in the sun, touch some grass, and reconnect with nature a little. Luckily for us, Milan is filled with green spaces and parks—perfect for an afternoon of soaking up sun or taking a quick break from shopping. For something truly sublime, you can't miss a stroll through the palace gardens of Parco Sempione or a visit to the artificial grottos and waterfalls of the Giardini Pubblici gardens. Feel free to explore a little and find a hidden getaway of your own in the midst of Milan's architectural wonders.
Museums
Milan's status as a pillar of global culture isn't just a modern phenomenon—the art and identity of Italy remain as intertwined today as they did hundreds of years ago. These cultural roots run deep, and they're on full display across the city's many galleries and museums. Visitors can trace the city's artistic history as it effortlessly flows from the classic, breathtaking pieces of Castello Sforzesco's nine museums to the thought-provoking, modern offerings of the Fondazione Prada. For a particularly-stirring stop, you can't miss the Museo d'Arte Antica, which houses Michelangelo's final, unfinished work.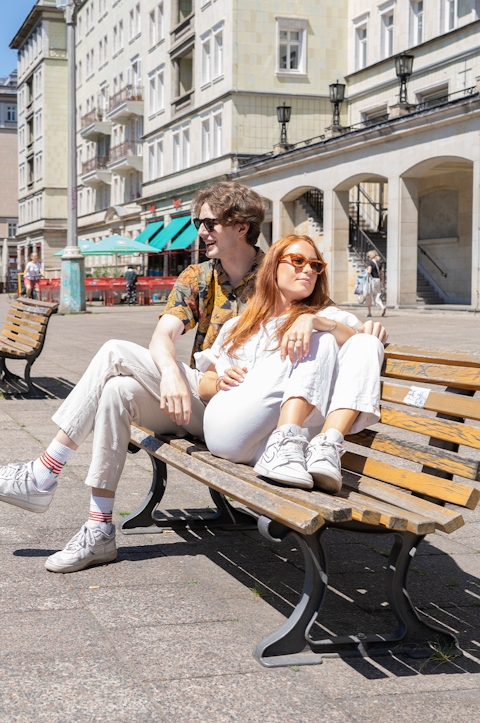 numa Means
Simplicity
Remember lobbies? Waiting in line? Losing your keycard? They're history. It's a digital world, and we're all about it.
Design
Each numa is unique. Unashamedly original, every stay is equipped to reflect your vibe, whether you need a slow morning, a great workday, a meal in or a place to prep for a night out.
Belonging
Like that friend of a friend that always knows where to go, we'll let you in on the local secrets so you'll never feel out of place.