Studio at Molina
Argote de Molina 30 , 41004
Further info
Early Check-In Upon Request
Late Check-Out Upon Request
Please note:
Please note: 
The charm and character of our European buildings make variations within each category inevitable. Although all apartments in this category are similar in size and amenities, they may differ slightly in layout. Therefore, the room or apartment you see in the pictures might be slightly different from the one you get allocated.
Discover Barrio de Santa Cruz with us
The sun gently bakes the classic architecture. Orange and palm trees line the streets, fruterias sell their fresh wares and flamenco fills the air. It's not a dream—it's Barrio de Santa Cruz, one of Seville's most historic & enchanting neighbourhoods. The former Jewish quarter, Santa Cruz plays host to the city's most vibrant elements, its present livelihood reflecting its diverse and colourful history as a buzzing trade hub. This labyrinth of Moorish architecture, hidden plazas, restaurants and bars is filled to the brim with authentic Andalusian experiences and hidden gems—as well as the Real Alcazar Palace and the La Giralda Tower, two of Seville's most famous landmarks.
Tips in the neighbourhood
Where to eat
You can't talk about Seville without talking about its gastronomic culture. With its high density of tapas bars, cafés and restaurants serving the very best of Andalusian and Spanish cuisine, it's a foodie paradise. Don't skip the gazpacho, a cold soup made from vegetables like tomatoes, peppers and garlic—especially in the summer! Pescaito Frito (fried fish) and Cazón en Adobo (marinated dogfish) are another pair of delightful delicacies not to be missed. Just remember to arrive hungry!
Shopping
The center of Seville offers endless opportunities for fashionistas and shopaholics. The Santa Cruz neighbourhood's narrow streets and alleys are lined with independent boutiques, artisanal stores and a wealth of hidden favourites just waiting to be discovered. On the parallel streets of Tetuán and Sierpes, you'll find everything from the smallest bespoke offerings to the most famous brands, all in one place. Here, spacious shop windows flaunt the latest fashions and the season's hippest trends.
Parks
Seville offers a perfect balance between humanity's history and nature's bounty. With its beautiful squares, Maria Luisa Park is a green oasis in the center of the city—and Seville's most popular park. It's perfect for an afternoon walk, or kicking back on a bench and watching the city pass by. The majestic gardens of the Reales Alcazares are also a must-see for lovers of natural beauty.
Museums
The capital of Andalusia is the perfect destination for those looking for a city rich in art, culture and history. Seville's diverse & storied past is reflected in the countless museums across the city, such as the Museum of Fine Arts, the Museum of Popular Arts and Customs and the Museum of Flamenco Dance. For those looking to dive even deeper into the area's colourful history, the 27 rooms of the Archaeological Museum offer in-depth views into the city's Iberian, Roman and Muslim influences.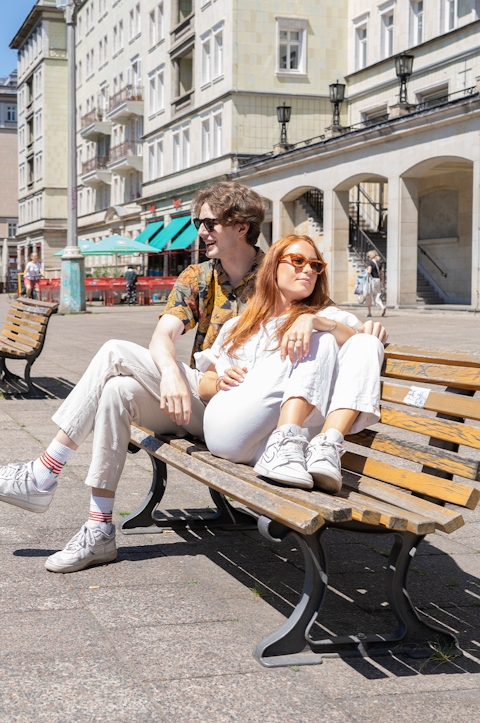 numa Means
Simplicity
Remember lobbies? Waiting in line? Losing your keycard? They're history. It's a digital world, and we're all about it.
Design
Each numa is unique. Unashamedly original, every stay is equipped to reflect your vibe, whether you need a slow morning, a great workday, a meal in or a place to prep for a night out.
Belonging
Like that friend of a friend that always knows where to go, we'll let you in on the local secrets so you'll never feel out of place.