Family Living at Sketch
Grünberger Str. 54, 10245
Renovation Notice: Temporary construction work nearby - Possible noise!
Designed over 50 square metres, the 2 room apartment consists of a bedroom featuring a queen-size bed and a living room featuring another queen-sized bed, a sofa bed, and a city kitchenette including two hobs for cooking, a mini-fridge and a microwave. There is an ensuite bathroom, also providing water source when needed for cooking and cleaning dishes. In communion with the vibrant neighbourhood, the rooms are refined with sculptural details and handpicked art and can accommodate up to six people.
Further info
Early Check-In Upon Request
Late Check-Out Upon Request
Please note:
Please note: 
The charm and character of our European buildings make variations within each category inevitable. Although all apartments in this category are similar in size and amenities, they may differ slightly in layout. Therefore, the room or apartment you see in the pictures might be slightly different from the one you get allocated.
HEAR IT FROM OUR GUESTS
Nicole N.
about 4 months ago
Location was perfect, check-in was smooth & fast and the room was clean and nice. Thank you.
via AirBnb
Henry W.
about 5 months ago
Good Room but the entrance is hidden and not so well described
via AirBnb
Adela Ç.
about 5 months ago
Very nice, clean and quite room. The self check-in/out process was very easy and convenient. All in all, a great experience!
via AirBnb
Discover Friedrichshain With Us
Sketch is located in the electric district of Friedrichshain, a neighbourhood home to many of Berlin's famous landmarks such as techno clubs like Berghain, the preserved section of the Berlin Wall, the political mural East Side Gallery, and the Soviet-era buildings on Karl-Marx-Allee. The artisan soaked streets are littered with cool cafés and antique theatres. Those who want to experience Berlin's nightlife should visit the Warschauer Bridge, where unusual venues host extraordinary clubs. Just a few minutes from Sketch there are two large Sunday flea markets at Boxhagener Platz and the RAW area.
Tips in the neighbourhood
Where to eat
Berlin is a fantastic city to experience anything from simple vegan food to luxury gourmet restaurants. It is also full of hip bars and clubs that attract a trendy crowd, further securing its status as one of the coolest cities in Europe.
Shopping
Edgy, cool, and creative, Berlin is one of Europe's best cities for independent designers and boutiques. It is also home to a host of vintage stores. For groceries, you can find plenty of eco-conscious food markets.
Parks
Parks are an integral part of the city's culture and often home to intriguing historical monuments, opportunities for outdoor activities, and quintessential German beer gardens.
Museum
Berlin is a monument of living history. The parts from East to West still show signs of the political, cultural, and physical divide that gives you an enchanting historical experience.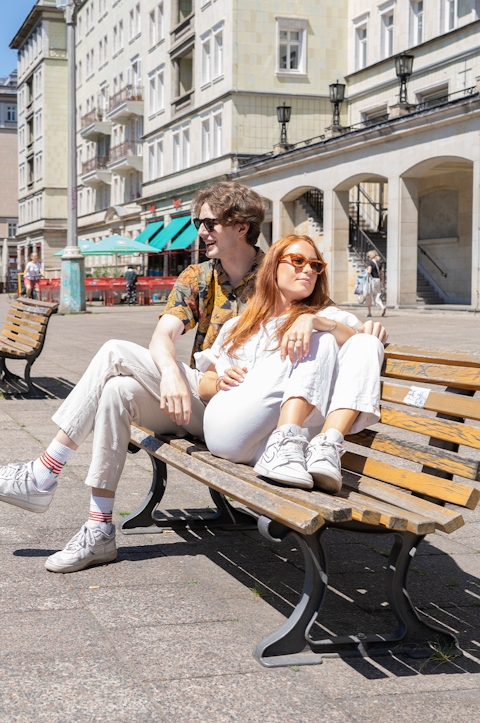 numa Means
Simplicity
Remember lobbies? Waiting in line? Losing your keycard? They're history. It's a digital world, and we're all about it.
Design
Each numa is unique. Unashamedly original, every stay is equipped to reflect your vibe, whether you need a slow morning, a great workday, a meal in or a place to prep for a night out.
Belonging
Like that friend of a friend that always knows where to go, we'll let you in on the local secrets so you'll never feel out of place.