Maisonette Living at Vita
This wonderful and modern apartment extends over 88 m² and features two levels joined by a classic spiral staicase. The top floor includes one bedroom with one (1) double bed, a working desk, and one (1) bathroom with a shower. The bottom floor offers a living area furnished with a double sofa bed and a dining table, making it perfect for 4 people. For all our creative chefs, this delightful apartment features its own fully equipped kitchen.
Further info
Early Check-In Upon Request
Late Check-Out Upon Request
Please note:
Please note: 
The charm and character of our European buildings make variations within each category inevitable. Although all apartments in this category are similar in size and amenities, they may differ slightly in layout. Therefore, the room or apartment you see in the pictures might be slightly different from the one you get allocated.
Discover San Marco with us
Vita lies just across the Piazza della Libertà from the San Marco neighbourhood, a slim district of central Florence that holds countless classic attractions. As you make your way deeper into the historic center of the city, you'll discover the Orto Botanico di Firenze (Europe's third oldest botanical gardens). A little farther and you're standing in front of the Accademia, with Michelangelo's David standing silently within. Keep heading south and you'll soon be deep in the labyrinth of museums, cafes and shops that make up the heart of Florence, with The Uffizi Gallery, the Ponte Vecchio and the breathtaking Cathedral of Santa Maria del Fiore nearby.
Tips in the neighbourhood
Where to Eat
Florence is absolutely filled with culinary delights to sample. With endless winding alleys and streets to explore, you'll never go hungry in this city of culture. Though there's plenty of options aimed at tourists, there's a wealth of authentic, delicious local eateries covering a wide spectrum of prices, from the high-class candlelit options to the cheap and unforgettable street food.
Shopping
Enjoy the finer things in life? The city is a haven for treasure-hunters and cultural aficionados alike. With thousands of tiny shops filling the maze-like inner city, you'll be immersed in a world of souvenirs, art, and luxury goods. For quality items at reasonable prices, you can't miss the Via Gioberti shopping street, just next to the old city. Looking for a little elegance? Check out Via de Tornabuoni for the city's best high-class shopping.
Parks
Though it's known for its remarkable art & architecture, Florence boasts a handful of incredible parks as well. Rich in history, many of the city's green spaces are immaculately preserved remnants of bygone eras. Some, like the Giardino della Gherardesca, feature elegant fountains and captivating gardens. Others, like Parco delle Cascine, offer locals & tourists alike a laid-back place to relax in the sunshine.
Museums
Entering Florence's Old City is like travelling back in time. It's filled to the brim with historic buildings, galleries and museums, all tightly packed into the beautiful and labyrinthine streets. For art lovers, Michelangelo's David at Galleria dell´Accademia or the many exhibitions at the Palazzo Strozzi are required stops. For the scientists among us, you can learn about the natural world at La Specola or check out the city's astronomical accomplishments at the Museo Galileo.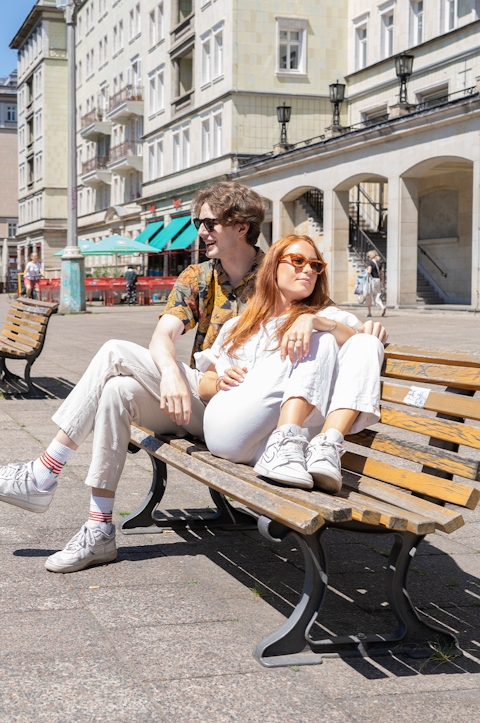 numa Means
Simplicity
Remember lobbies? Waiting in line? Losing your keycard? They're history. It's a digital world, and we're all about it.
Design
Each numa is unique. Unashamedly original, every stay is equipped to reflect your vibe, whether you need a slow morning, a great workday, a meal in or a place to prep for a night out.
Belonging
Like that friend of a friend that always knows where to go, we'll let you in on the local secrets so you'll never feel out of place.