Intimate at Wood
Mariahilfer Gürtel 33, 1150
Designed over 14 square metres, the Intimate rooms feature a single bed and an ensuite bathroom with a walk-in shower. The rooms are equipped with air-conditioning, a mini-fridge and a microwave. The modern rooms can accommodate up to one person.
Room Amenities
City Centre

High speed WiFi

Work station

TV

Air Conditioning

Microwave
Further info
Early Check-In Upon Request
Late Check-Out Upon Request
Please note:
Please note: 
The charm and character of our European buildings make variations within each category inevitable. Although all apartments in this category are similar in size and amenities, they may differ slightly in layout. Therefore, the room or apartment you see in the pictures might be slightly different from the one you get allocated.
HEAR IT FROM OUR GUESTS
Ruth S.
about 4 months ago
The room was very clean and the terrace is awesome! The Westbahnhof with shops and Food counters is very close. The check-in is easy.
via AirBnb
Niklas B.
about 5 months ago
My stay at Wood was better than described. The Terrace is great and everything is completely new, modern and clean. Everything one could need was provided. When there were questions the support was extremely quick and helpful.
via AirBnb
Jason O.
about 5 months ago
Best place in vienna. 3rd separate time booking with them
via AirBnb
The Neighbourhood Rudolfsheim-Fünfhaus
Based at the edge of Rudolfsheim-Fünfhaus and near Mariahilfer and Neubau, Wood is at the intersection of three of the most culturally distinct districts in Vienna. Multicultural elements from Turkish and Balkan culture flow into an atmosphere of iconic storefronts and restaurants. Nearby, the baroque church towering over the Mariahilfer district leads into the neighbourhood of Neubau, featuring clubs and bars in the former red-light district.
Tips in the neighbourhood
Where to eat
Vienna is a wonderful city to experience anything from traditional local dishes to inspiring fine dining venues. It is also full of restaurants and cafes offering a plethora of unique experiences, further securing its status as one of the most livable cities in Europe.
Shopping
Endless shopping opportunities awaits in vienna. The city has the perfect retail therapy catered to individual likings. Head to Goldenes Quartier for luxury boutiques or eclectic flea markets such as Naschmarkt for unique finds.
Parks
Parks are an integral part of the city's culture and often home to intriguing historical monuments, opportunities for outdoor activities, and quintessential Austrian beer gardens.
Museums
Vienna hosts some world-class museums. Savour the local art scene and explore the museum culture of this wonderful city.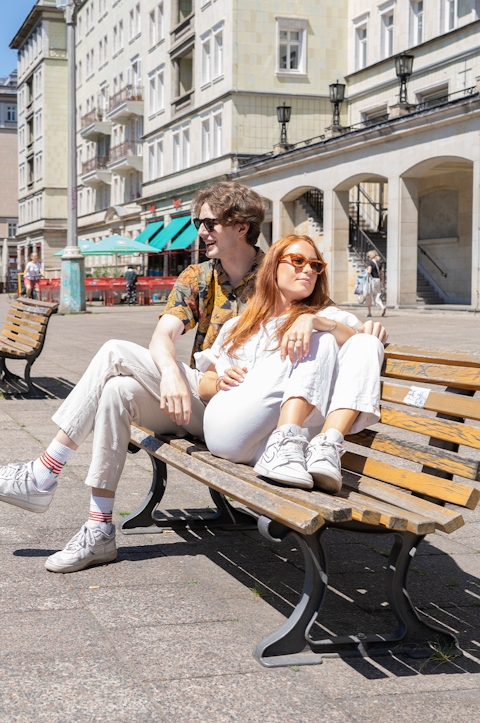 numa Means
Simplicity
Remember lobbies? Waiting in line? Losing your keycard? They're history. It's a digital world, and we're all about it.
Design
Each numa is unique. Unashamedly original, every stay is equipped to reflect your vibe, whether you need a slow morning, a great workday, a meal in or a place to prep for a night out.
Belonging
Like that friend of a friend that always knows where to go, we'll let you in on the local secrets so you'll never feel out of place.