Family Living with Terrace at Drift
Nollendorfplatz 2, 10777, Berlin
Family Living with Terrace
4 adults
60 sq/m
1 Bedroom
1 Living Room
1 King Bed
1 Sofa Bed
The newly renovated, air-conditioned family apartment extends over 60 square metres and consists of a bedroom with a king-size bed, a living room with a dining area and a double sofa bed, an ensuite bathroom with a rain shower, a separate WC, and a 50 square metres roof-top terrace. The suite includes a desk, perfect for working remotely, and a fully equipped kitchen island with stools, an oven and dishwasher. The suite can accommodate up to 4 people.
Room Amenities
Paid parking on-site

Terrace

Air Conditioning

TV

Family Friendly

Central Location
Further info
Early Check-In Upon Request
Late Check-Out Upon Request
Please note:
The charm and character of our European buildings make variations within each category inevitable. Although all apartments in this category are similar in size and amenities, they may differ slightly in layout. Therefore, the room or apartment you see in the pictures might be slightly different from the one you get allocated.
HEAR IT FROM OUR GUESTS
Jessica C.
about 9 days ago
Great apartment, brilliant location, loved the facilities. Wifi could've been better but it's just a great place. Definitely book
via AirBnb
Moshé L.
about 14 days ago
Great experience. Not like the others. Brilliant design. Enjoyed the tips about all the things to do in the neighborhood and the quick response from the team when I needed something. Lockers during the day after checking out were super helpful.
via AirBnb
Gabriel T.
about 16 days ago
The apartment was clean, spacious, and quiet. Superb location if you want to grow beyond Kreuzberg. Across the street from the U-Bahn. Ate at Habibi twice. The Numa app is honestly one of the smoothest Airbnb check-in experiences I've had.
via AirBnb
Discover Schöneberg With Us
Located near Kurfürstendamm, one of Berlin's most beloved boulevards, Drift is your gateway to the diverse and storied Schöneberg district. A perfect cross-section of Berlin, the neighborhood effortlessly blends the colorful and rich LGBTQ+ history of the area with the shopping, dining, and leisure opportunities that make Berlin an international destination. In the warmer months, the many green spaces and parks of this picturesque district are perfect for sports and soaking up the sun, while the countless cafés and pubs offer opportunities to kick back and relax.
To see map here, cookies are needed
Tips in the neighbourhood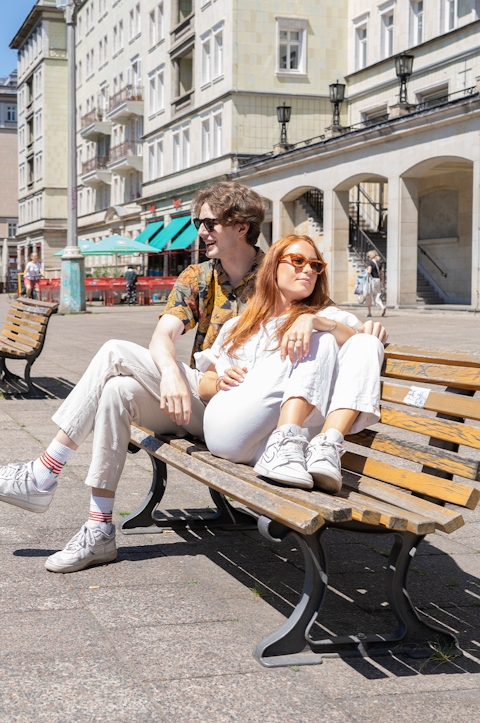 numa Means
Simplicity
Remember lobbies? Waiting in line? Losing your keycard? They're history. It's a digital world, and we're all about it.
Design
Each numa is unique. Unashamedly original, every stay is equipped to reflect your vibe, whether you need a slow morning, a great workday, a meal in or a place to prep for a night out.
Belonging
Like that friend of a friend that always knows where to go, we'll let you in on the local secrets so you'll never feel out of place.