Single at Novela
Konstanzer Str. 1, 10707, Berlin
1 adult
12 sq/m
1 Bedroom
1 Single Bed
This contemporary, chic room offers one bedroom across 12 sqm of space. Ideal for one guest, its single bed and homely ambiance makes this stay a perfect way to experience Berlin. The apartment also offers a bathroom and free WIFI, so you'll have everything you need for maximum comfort and minimal stress. But that's not all—you can't forget about the central location!
Room Amenities
Work station

Air Conditioning

Air Conditioning

Smart TV

TV

Central Location
Further info
Early Check-In Upon Request
Late Check-Out Upon Request
Please note:
The charm and character of our European buildings make variations within each category inevitable. Although all apartments in this category are similar in size and amenities, they may differ slightly in layout. Therefore, the room or apartment you see in the pictures might be slightly different from the one you get allocated.
Discover Wilmersdorf with us
Novela is located in the leafy corner of Charlottenburg Wilmersdorf. It's mellow and relaxed, but anything but secluded—you've got the park at Oliviaerplatz right across the street, and the bustling shopping boulevard of Ku'Damm just around the corner. Whether you fancy staying local and visiting bars, restaurants, or taking a stroll in the park, Wilmersdorf has it all. Adenauerplatz subway station is a 10-minute walk and Olivaer Platz/ Xantener Strasse bus stop is a 3-minute walk away! The area's filled with small grocers, trendy cafes and good eating, so best to arrive with an empty stomach. And if you're smelling fresh bread in the morning, it's not your imagination—Novela is above one of Berlin's best bakeries!
To see map here, cookies are needed
Tips in the neighbourhood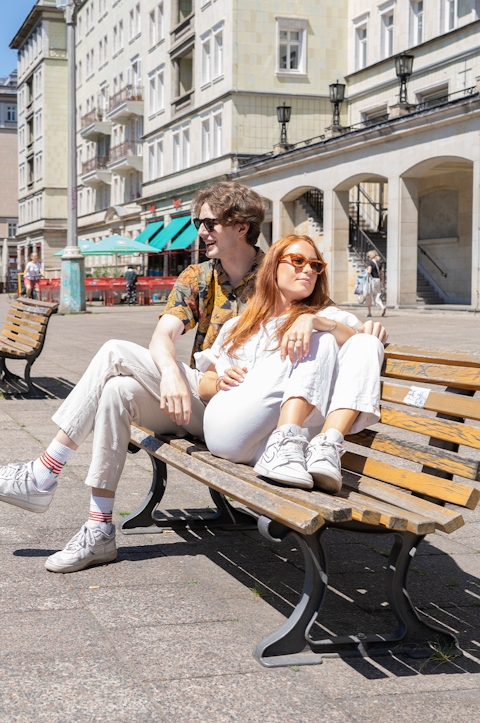 numa Means
Simplicity
Remember lobbies? Waiting in line? Losing your keycard? They're history. It's a digital world, and we're all about it.
Design
Each numa is unique. Unashamedly original, every stay is equipped to reflect your vibe, whether you need a slow morning, a great workday, a meal in or a place to prep for a night out.
Belonging
Like that friend of a friend that always knows where to go, we'll let you in on the local secrets so you'll never feel out of place.