Intimate Studio at Wood
Mariahilfer Gürtel 33, 1150, Vienna
2 adults
17 sq/m
1 Bedroom
1 Queen Bed
Designed over 17 square metres, the Intimate Studios feature a queen-size bed, a city kitchenette, air-conditioning and an ensuite bathroom with walk-in shower. The sink in the bathroom also provides water source when needed for cooking and cleaning dishes. The modern rooms can accommodate up to two people.
Room Amenities
Air Conditioning

Air Conditioning

TV

TV

Central Location

Local Breakfast Available
Further info
Early Check-In Upon Request
Late Check-Out Upon Request
Please note:
Please note: 
The charm and character of our European buildings make variations within each category inevitable. Although all apartments in this category are similar in size and amenities, they may differ slightly in layout. Therefore, the room or apartment you see in the pictures might be slightly different from the one you get allocated.
HEAR IT FROM OUR GUESTS
Great place in great location. Clean, has everything one would need for a short/long stay. Very friendly staff, super fast replies and very attentive. Thanks!
via AirBnb
Great location (convenient!), great dinner/brunch place downstairs and super clean!
via AirBnb
Sophie N.
about 13 days ago
Just as pictured! They even had lockers to store our luggage since we arrived early in the morning and could not yet check in. The location is hard to beat— just a short 3 minutes away from a main train station.
via AirBnb
The Neighbourhood Rudolfsheim-Fünfhaus
Based at the edge of Rudolfsheim-Fünfhaus and near Mariahilfer and Neubau, Wood is at the intersection of three of the most culturally distinct districts in Vienna. Multicultural elements from Turkish and Balkan culture flow into an atmosphere of iconic storefronts and restaurants. Nearby, the baroque church towering over the Mariahilfer district leads into the neighbourhood of Neubau, featuring clubs and bars in the former red-light district.
To see map here, cookies are needed
Tips in the neighbourhood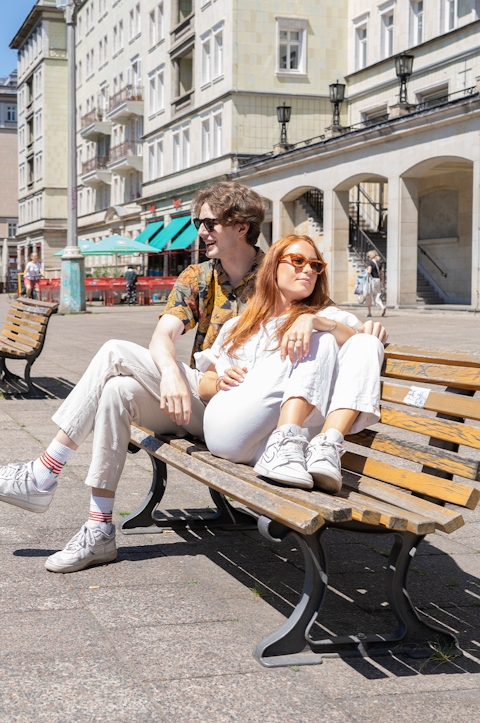 numa Means
Simplicity
Remember lobbies? Waiting in line? Losing your keycard? They're history. It's a digital world, and we're all about it.
Design
Each numa is unique. Unashamedly original, every stay is equipped to reflect your vibe, whether you need a slow morning, a great workday, a meal in or a place to prep for a night out.
Belonging
Like that friend of a friend that always knows where to go, we'll let you in on the local secrets so you'll never feel out of place.