Studio with Terrace at Wood
Mariahilfer Gürtel 33, 1150, Vienna
2 adults
27 sq/m
1 Bedroom
1 King Bed
Designed over 27 square metres, the studios feature a king-size bed, a kitchenette, a 10 square metre terrace and an ensuite bathroom with walk-in shower. At the building's ground floor, the rooms are also wheelchair accessible. The rooms are equipped with air-conditioning, a mini-fridge, a microwave, and a dining area. The modern studios accommodate up to two people.
Room Amenities
Central Location

High-speed WiFi

Kitchenette

Terrace

TV

Air Conditioning
Further info
Early Check-In Upon Request
Late Check-Out Upon Request
Please note:
Please note: 
The charm and character of our European buildings make variations within each category inevitable. Although all apartments in this category are similar in size and amenities, they may differ slightly in layout. Therefore, the room or apartment you see in the pictures might be slightly different from the one you get allocated.
HEAR IT FROM OUR GUESTS
Ibrahim A.
about 8 days ago
One of the best locations you can stay if you want to visit vienna and be close to restaurants and stores. Everything went smooth with the check in and the communication between us and the host. Can highly recommend!
via AirBnb
Maximilian S.
about 8 days ago
Loved it there. Got a good deal so the value was great for me.
via AirBnb
Judit M.
about 10 days ago
We loved the place. The design, the facilities (small kitchen, coffee, fridge), the digital check in processing, the luggage store, the location is just perfect. Good value for money. We also liked the Thai Lana restaurant in the building very much.
via AirBnb
The Neighbourhood Rudolfsheim-Fünfhaus
Based at the edge of Rudolfsheim-Fünfhaus and near Mariahilfer and Neubau, Wood is at the intersection of three of the most culturally distinct districts in Vienna. Multicultural elements from Turkish and Balkan culture flow into an atmosphere of iconic storefronts and restaurants. Nearby, the baroque church towering over the Mariahilfer district leads into the neighbourhood of Neubau, featuring clubs and bars in the former red-light district.
To see map here, cookies are needed
Tips in the neighbourhood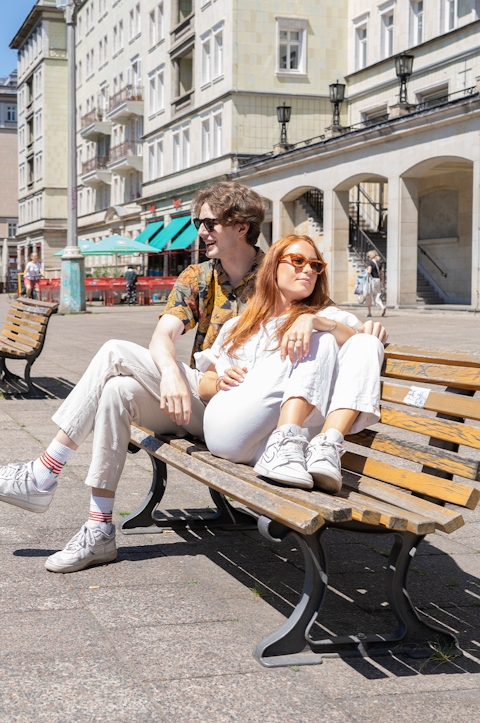 numa Means
Simplicity
Remember lobbies? Waiting in line? Losing your keycard? They're history. It's a digital world, and we're all about it.
Design
Each numa is unique. Unashamedly original, every stay is equipped to reflect your vibe, whether you need a slow morning, a great workday, a meal in or a place to prep for a night out.
Belonging
Like that friend of a friend that always knows where to go, we'll let you in on the local secrets so you'll never feel out of place.