Intimate Suite with Bathtub at Root
Malá Štěpánská 556/13, Nové Město, 120 00 , Prague
Intimate Suite with Bathtub
2 adults | 1 child
18 sq/m
1 Bedroom
1 King Bed
These rooms boast a comfy king-size bed, a spacious bathroom with a bathtub, and a fancy kitchenette with all the tools you need to cook a tasty meal in Prague. Root´s Intimate Suite Apartments with bathtubs are the perfect stay for two people eager to discover all Prague offers.
Room Amenities
Work station

TV

TV

Central Location

Local Breakfast Available

Indoor Lounge Area
Further info
Early Check-In Upon Request
Late Check-Out Upon Request
Please note:
The charm and character of our European buildings make variations within each category inevitable. Although all apartments in this category are similar in size and amenities, they may differ slightly in layout. Therefore, the room or apartment you see in the pictures might be slightly different from the one you get allocated.
HEAR IT FROM OUR GUESTS
Great experience, very similar to a hotel, perfect for a few days visiting Prague.
via AirBnb
Abraham S.
about 7 days ago
Amazing place, great price, location, size of the room. I loved everything
via AirBnb
General ok. Basement Laundry is a empty room . No washing machine and dryer in the laundry.
via AirBnb
Discover Nové Město (New Town) with us
Nové Město is one of the coolest neighbourhoods in Prague. With that irresistible mix of history and future, the district offers a vibe like no other. Local flavours are on full display, with the tourists confined mostly to the nearby landmarks. Here you'll find some of the most fascinating sites of the city, including the Franz Kafka Statue, the Dancing House and Wenceslas Square. If you'd like to learn more about Czech art, visit the Mucha Museum or the Czech National Film Museum. Nové Město also boasts plenty of opportunities to try Czech delicacies and sample their famous beer!
To see map here, cookies are needed
Tips in the neighbourhood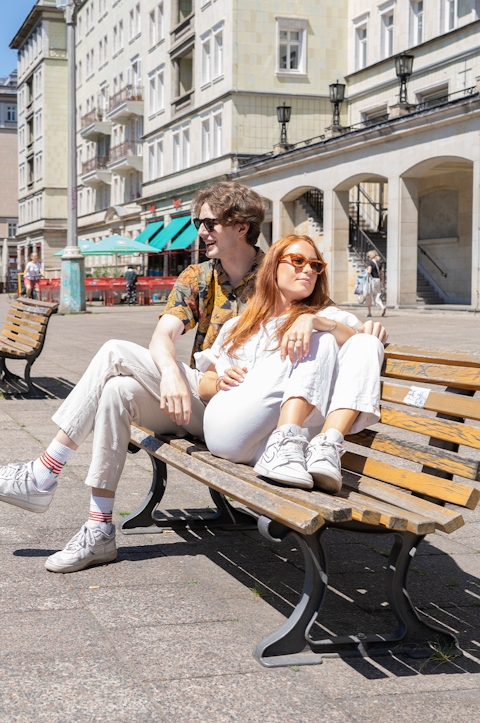 numa Means
Simplicity
Remember lobbies? Waiting in line? Losing your keycard? They're history. It's a digital world, and we're all about it.
Design
Each numa is unique. Unashamedly original, every stay is equipped to reflect your vibe, whether you need a slow morning, a great workday, a meal in or a place to prep for a night out.
Belonging
Like that friend of a friend that always knows where to go, we'll let you in on the local secrets so you'll never feel out of place.