Intimate at Sketch
Grünberger Str. 54, 10245, Berlin
2 adults
13 sq/m
1 Bedroom
1 Queen Bed
It has the chic look, it has the comfort, it even has the perfect location, just for you! If you're wondering if it's too good to be true, then we're doing our job right. Directly in the vibrant heart of Friedrichshain, you'll feel Berlin's funk and soul from our 13 square metre stay. It offers a cosy double bed for the best night sleep, a practical desk, a modern bathroom with a walk-in shower, a spacious wardrobe and plenty of space for up to two people to enjoy a soulful stay.
Room Amenities
Central Location

High-speed WiFi

Work station

TV

Tea and Coffee

Contactless Check-In
Further info
Early Check-In Upon Request
Late Check-Out Upon Request
Please note:
The charm and character of our European buildings make variations within each category inevitable. Although all apartments in this category are similar in size and amenities, they may differ slightly in layout. Therefore, the room or apartment you see in the pictures might be slightly different from the one you get allocated.
HEAR IT FROM OUR GUESTS
Roberto S.
about 15 days ago
The place is well located, closed to many restaurants and bars. The room is cleaned and well kept. The only issue is that the room can get really warm without an AC to cool down. Apart from that, a great place to spend a weekend in Berlin.
via AirBnb
James O.
about 16 days ago
Sketch is a great modern approach to accomodation with friendly staff in a great location in Berlin
via AirBnb
Tristan B.
about 16 days ago
Everything was great from check-in to bed comfort and amenities, the only complaint I have is that there's no air conditioning in the room, however they did provide a fan upon request.
via AirBnb
Discover Friedrichshain With Us
Sketch is located in the electric district of Friedrichshain, a neighbourhood home to many of Berlin's famous landmarks such as techno clubs like Berghain, the preserved section of the Berlin Wall, the political mural East Side Gallery, and the Soviet-era buildings on Karl-Marx-Allee. The artisan soaked streets are littered with cool cafés and antique theatres. Those who want to experience Berlin's nightlife should visit the Warschauer Bridge, where unusual venues host extraordinary clubs. Just a few minutes from Sketch there are two large Sunday flea markets at Boxhagener Platz and the RAW area.
To see map here, cookies are needed
Tips in the neighbourhood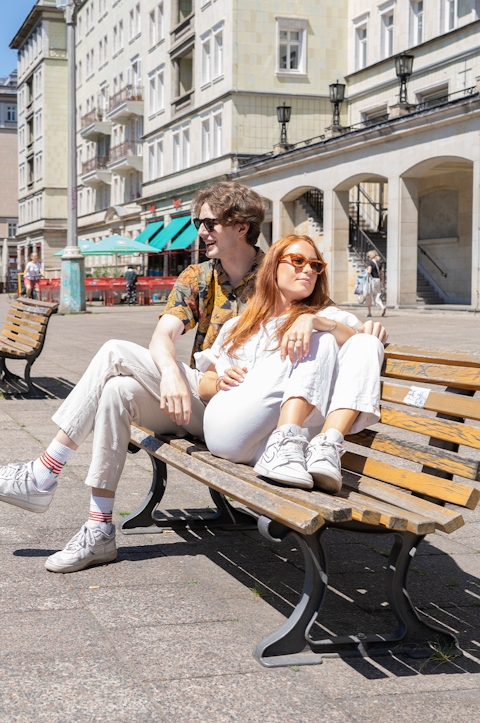 numa Means
Simplicity
Remember lobbies? Waiting in line? Losing your keycard? They're history. It's a digital world, and we're all about it.
Design
Each numa is unique. Unashamedly original, every stay is equipped to reflect your vibe, whether you need a slow morning, a great workday, a meal in or a place to prep for a night out.
Belonging
Like that friend of a friend that always knows where to go, we'll let you in on the local secrets so you'll never feel out of place.