Intimate at Tullo
Via della Cisterna 8, 00153, Rome
2 adults
14 sq/m
1 Bedroom
1 Queen Bed
These large and light-filled rooms (13- 22 sqm) are perfect for a trip to the Italian capital with a friend or partner. Equipped with a comfy double-size bed and a modern shower and toilet. These contemporary, minimalist rooms provide everything you need, with all the amenities, the central location, and the comfort. What more could you ask for?
Room Amenities
Pets Allowed

Air Conditioning

Air Conditioning

Smart TV

TV

Central Location
Further info
Early Check-In Upon Request
Late Check-Out Upon Request
Please note:
The charm and character of our European buildings make variations within each category inevitable. Although all apartments in this category are similar in size and amenities, they may differ slightly in layout. Therefore, the room or apartment you see in the pictures might be slightly different from the one you get allocated.
HEAR IT FROM OUR GUESTS
Ludwig M.
about 13 days ago
I was pretty happy with my stay. Loved the clean and cozy room. Also, the area is ideal as there are restaurants all around. Recommend this place and would stay here again.
via AirBnb
Bruna H.
about a month ago
I love my stay at Numa's. The location is great, really close to nice restaurants and the bus stop. You can easily walk around to everywhere. The bed was super comfortable, the room is beautiful and clean. Great option for solo travelers.
via AirBnb
Jamie L.
about 2 months ago
Excellent accommodation for the money. Great location. I would highly recommend
via AirBnb
Discover Trastevere with us
Trastevere is one of the oldest and the coolest neighbourhoods in Rome. In its heart lies Tullo, where bars, cafes, restaurants, pizzerias and trattorias welcome you with traditional Roman cuisine, tasty cocktails and beers to enjoy while soaking in the lively atmosphere.
Trastevere doesn't just have the best nightlife scene, but also a rich history and culture. Here, you can visit medieval churches, walk through alleys and ancient squares, and climb up the Janiculum Hill, from which you have a breathtaking view of the Italian capital.
To see map here, cookies are needed
Tips in the neighbourhood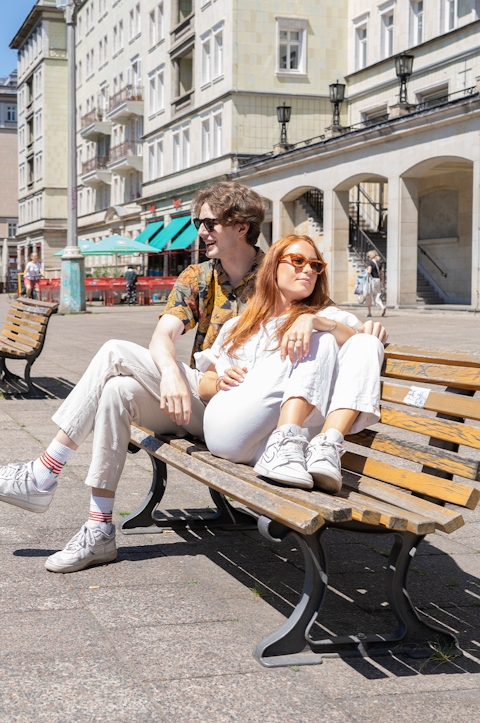 numa Means
Simplicity
Remember lobbies? Waiting in line? Losing your keycard? They're history. It's a digital world, and we're all about it.
Design
Each numa is unique. Unashamedly original, every stay is equipped to reflect your vibe, whether you need a slow morning, a great workday, a meal in or a place to prep for a night out.
Belonging
Like that friend of a friend that always knows where to go, we'll let you in on the local secrets so you'll never feel out of place.