Maisonette Living at Molina
Argote de Molina 30 , 41004, Seville
6 adults
63 sq/m
2 Bedrooms
2 King Beds
This bright accomodation spreads over 63 square metres, and is defined by a thoughtful, simple elegance.This air-conditioned duplex apartments cover two floors and is designed for families or groups of up to 6 people. The apartment consists of a living room with a double sofabed, two bedrooms each with a double bed, two modern bathrooms and a fully equipped kitchen. The large living room is a large room also features a comfortable dining area.
Room Amenities
Pets Allowed

Kitchen

Air Conditioning

Air Conditioning

Outdoor Pool

Smart TV
Further info
Early Check-In Upon Request
Late Check-Out Upon Request
Please note:
The charm and character of our European buildings make variations within each category inevitable. Although all apartments in this category are similar in size and amenities, they may differ slightly in layout. Therefore, the room or apartment you see in the pictures might be slightly different from the one you get allocated.
HEAR IT FROM OUR GUESTS
They were great about getting back to me in a very timely manner! All the beds and the pull out couch were ready to sleep on and it was a great place! my friends and i had fun!
via AirBnb
Great location and space! Enjoyed being so close to everything, but it's loud on the weekend nights.
via AirBnb
Sarah I.
about a month ago
Amazing, what an absolutely beautiful city, steeped with so much history. The apartment was large, clean and in the best spot in town. Waking up to the sound of the bells was lovely.
via AirBnb
Discover Barrio de Santa Cruz with us
The sun gently bakes the classic architecture. Orange and palm trees line the streets, fruterias sell their fresh wares and flamenco fills the air. It's not a dream—it's Barrio de Santa Cruz, one of Seville's most historic & enchanting neighbourhoods. The former Jewish quarter, Santa Cruz plays host to the city's most vibrant elements, its present livelihood reflecting its diverse and colourful history as a buzzing trade hub.

This labyrinth of Moorish architecture, hidden plazas, restaurants and bars is filled to the brim with authentic Andalusian experiences and hidden gems—as well as the Real Alcazar Palace and the La Giralda Tower, two of Seville's most famous landmarks.
To see map here, cookies are needed
Tips in the neighbourhood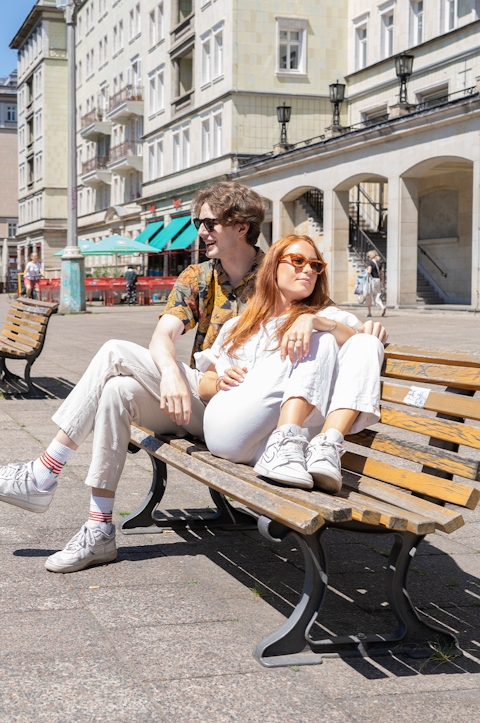 numa Means
Simplicity
Remember lobbies? Waiting in line? Losing your keycard? They're history. It's a digital world, and we're all about it.
Design
Each numa is unique. Unashamedly original, every stay is equipped to reflect your vibe, whether you need a slow morning, a great workday, a meal in or a place to prep for a night out.
Belonging
Like that friend of a friend that always knows where to go, we'll let you in on the local secrets so you'll never feel out of place.