Deluxe Living at Jondo
Calle de Guzmán el Bueno , 12, 41004, Seville
4 adults
57 sq/m
2 Bedrooms
1 King Bed
1 Bunk Bed
The apartment spans 57 sqm and is ideal for groups of up to 4 people. The interior design is focused around the fusion of old-school & modern, with charm and character that spreads across the apartment's two bedrooms: the first is furnished with a double bed and the second with a bunk bed. The space also offers two bathrooms and a living room with a dining table. Lastly, a fully equipped kitchen includes everything needed to make a Spanish dishes with fresh ingredients from the city's markets.
Room Amenities
Pets Allowed

Paid parking on-site

Kitchen

Terrace

Air Conditioning

Air Conditioning
Further info
Early Check-In Upon Request
Late Check-Out Upon Request
Please note:
The charm and character of our European buildings make variations within each category inevitable. Although all apartments in this category are similar in size and amenities, they may differ slightly in layout. Therefore, the room or apartment you see in the pictures might be slightly different from the one you get allocated.
HEAR IT FROM OUR GUESTS
Kathryn S.
about 21 days ago
Perfect location to land for our family of 3 while in Sevilla. Great location. Very easy check in. Quiet. Comfortable. Nice details like drinks in coffee available in unit. Will definitely look at NUMAS other locations. Great concept!
via AirBnb
Justin V.
about a month ago
Stay was perfect, can't imagine a better location to stay.
via AirBnb
Myles O.
about a month ago
amazing stay, so clean, quiet building. roof top terrace was virtually empty most days, and most of all the location was so central.
via AirBnb
Discover Barrio de Santa Cruz with us
With sun-baked streets lined by orange and palm trees, Santa Cruz is a sight to behold. Splashes of colour, courtesy of the neighbourhood's plentiful fruit stands, interrupt the majestic white, orange and beige of the stunning Moorish and Iberian architecture. The sound of flamenco music fills the air as you wind your way through narrow alleys and stunning, hidden plazas.


The city's Jewish quarter remains one of Seville's most historic & enchanting neighbourhoods. Today it's a playground of the city's most vibrant elements, a celebration of the food, drinks, music and art born from Seville's diverse influences. It's filled to the brim with authentic Andalusian experiences and hidden gems—as well as many of Seville's most famous landmarks, such as the Real Alcazar Palace and the La Giralda Tower.
To see map here, cookies are needed
Tips in the neighbourhood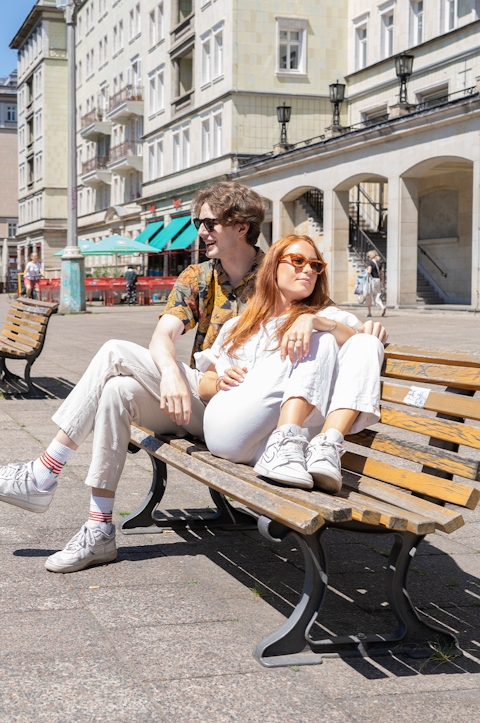 numa Means
Simplicity
Remember lobbies? Waiting in line? Losing your keycard? They're history. It's a digital world, and we're all about it.
Design
Each numa is unique. Unashamedly original, every stay is equipped to reflect your vibe, whether you need a slow morning, a great workday, a meal in or a place to prep for a night out.
Belonging
Like that friend of a friend that always knows where to go, we'll let you in on the local secrets so you'll never feel out of place.